The Bay Area Bankruptcy Forum Presents
---
Recent Developments in Business Bankruptcy 2019 – San Jose Location
featuring
Honorable Stephen Johnson, US Bankruptcy Court
Jennifer Hayes, Finestone Hayes LLP
Ori Katz, Sheppard Mullin Richter & Hampton LLP
Program to Include:

Supreme Court Unanimously Reverses Ninth Circuit — Applies "Objectively Reasonable" Standard to Discharge Violations
Professional Compensation under § 328
Propriety of Exculpation Clauses in Chapter 11 Plans
Claim Objection Sustained in Bankruptcy Makes Creditor Unable to Enforce Lien
Prepetition ORAP Lien (CCP § 708.110(d)) tolled during Bankruptcy
Tuesday, October 22, 2019
Silicon Valley Capital Club
50 W. Fernando Street
San Jose CA
Registration:  4:30 – 5:00 pm
Program:  5:00 – 7:00 pm
Reception:  7:00 – 8:00 pm
Download a flyer – Recent Developments 2019
The Bay Area Bankruptcy Forum certifies that this activity has been approved for MCLE credit by the State Bar of California in the amount of two hours of general education.     PROVIDER NUMBER 1287
---
Round-up of Current Supreme Court Cases –
Focusing on Those Most Important to Bankruptcy Lawyers and Accountants 
Erwin Chemerinsky, Dean, Professor of Law
UC Berkeley Law School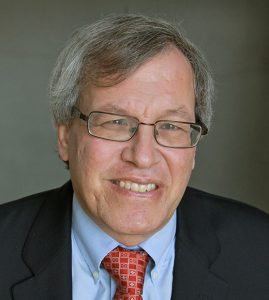 Erwin Chemerinsky became the 13th Dean of Berkeley Law on July 1, 2017, when he joined the faculty as the Jesse H. Choper Distinguished Professor of Law. Prior to assuming this position, from 2008-2017, he was the founding Dean and Distinguished Professor of Law, and Raymond Pryke Professor of First Amendment Law, at University of California, Irvine School of Law, with a joint appointment in Political Science.  Before that he was the Alston and Bird Professor of Law and Political Science at Duke University from 2004-2008, and from 1983-2004 was a professor at the University of Southern California Law School, including as the Sydney M. Irmas Professor of Public Interest Law, Legal Ethics, and Political Science. He also has taught at DePaul College of Law and UCLA Law School.  He teaches Constitutional Law, First Amendment Law, Federal Courts, Criminal Procedure, and Appellate Litigation. He is the author of ten books, including The Case Against the Supreme Court, published by Viking in 2014, and two books published by Yale University Press in 2017, Closing the Courthouse Doors: How Your Constitutional Rights Became Unenforceable and Free Speech on Campus (with Howard Gillman). He also is the author of more than 200 law review articles. He writes a weekly column for the Orange County Register, monthly columns for the ABA Journal and the Daily Journal, and frequent op-eds in newspapers across the country. He frequently argues appellate cases, including in the United States Supreme Court. In 2016, he was named a fellow of the American Academy of Arts and Sciences. In January 2017, National Jurist magazine again named Dean Chemerinsky as the most influential person in legal education in the United States.
Tuesday, November 12, 2019
Sheppard Mullin
Four Embarcadero Center 17th Floor
San Francisco CA 94104
Registration:  4:30 to 5:00 pm
Program:  5:00 pm – 7:00 pm
Hosted beer and wine networking reception:  7:00 – 8:00 pm
Space is limited to the first 100 registrants.
The Bay Area Bankruptcy Forum certifies that this activity has been approved for MCLE credit by the State Bar of California in the amount of two hours of general education.     PROVIDER NUMBER 1287